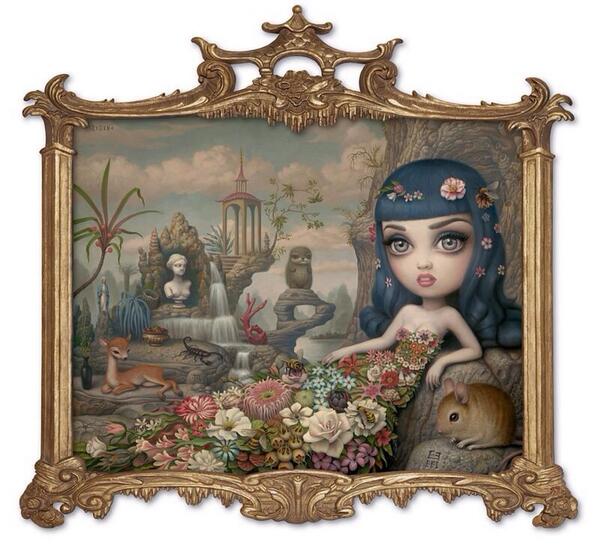 Someone made her his Aprodite. Perry is muse, collaborator and goddess in "Katy Aprodite".
Photos: Katy Perry's Twitter
What do Katy Perry, Tyler, the Creator, and "Weird Al" Yankovic have in common?
All three, along with a bizarro roster of rockstars, have done covers of "Daisy Bell (Bicycle Built for Two)," a song written in 1892 by Harry Dacre. Chances are—unless you're a time-traveler—you haven't heard the song since watching 2001: A Space Odyssey. The song appears in its many iterations on Mark Ryden's album The Gay Nineties Old Tyme Music: Daisy Bell. Ryden's a pop surrealist best known for album covers for the likes of Michael Jackson (Dangerous), Red Hot Chili Peppers (One Hot Minute), and most recently, Tyler, the Creator (Wolf).
All profits from record sales will be donated to Little Kids Rock, a nonprofit that works with public schools in disadvantaged neighborhoods in order to ensure that ALL students have access to music education. Currently, all copies of copies of Ryden's album are now sold out (bummer). Fingers crossed for another pressing.